Leroy & Stitch on DVD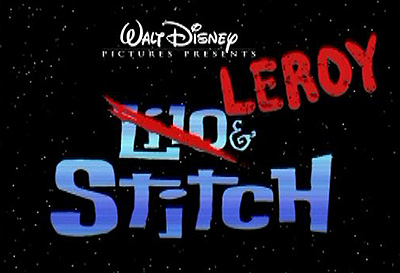 Is it really the end?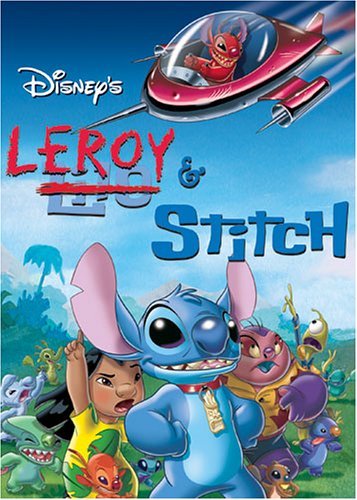 Buena Vista Home Entertainment will be releasing the all-new animated "Leroy & Stitch" which brings back all your favorite characters, including Lilo, Stitch, Jumba, Pleakley, and Stitch's outrageous cousin - Leroy. The film will be presented in 1.78:1 Anamorphic Widescreen, along with an English Dolby Digital 5.1 track. Extras will include a never-before-seen episode of the Lilo & Stich television series and a Big Red Battleship Flight Simulator game. The disc will be available to own when it hits store shelves June 27, 2006.
Here comes trouble! The adventure never stops as Lilo and Stitch face the challenge of their lives in Disney's hilarious, all-new movie Leroy & Stitch. As a reward for rounding up all 625 experiments, Lilo, Stitch, Jumba, and Pleakley have been placed around the galaxy in a spot where each of them thinks they truly belong. Their lives are all shook up when the dastardly Dr. Hamsterviel breaks out of prison and forces Jumba to create a new experiment -- Leroy, the evil twin of Stitch. To make matters worse, Hamsterviel soon clones the nasty little creature to form his own mischievous army. Now it's up to Lilo to gather Stitch and the rest of the gang from the far corners of outer space to battle the legion of Leroys. When the going gets rough, our friends discover that one place they all truly belong is together.
DVD Details:
* 1.78:1 Anamorphic Widescreen
* English Dolby Digital 5.1
* Never-Before-Seen Episode of the Lilo & Stich Television Series
* Big Red Battleship Flight Simulator Game
Leroy & Stitch is an direct-to-video animated film created by Walt Disney Television Animation. It is a spin-off of the 2002 animated feature film Lilo & Stitch and the conclusion to the television series Lilo & Stitch: The Series. It is due to be released on June 27, 2006, a few months after the show's series finale. wikipedia imdb
Lilo and Stitch succesfully capture all 625 other experiments. They are called over for a ceremony in Planet Turo by the Galactic Federation. They congraduate Stitch and Lilo, but since Stitch and Jumba were in exile on Earth, they are granted to return to their home planet, Keltakwan. Jumba immediately gets back to Earth to get all his stuff and leave Earth, along with Stitch and Pleakley. Lilo doesn't want Stitch to go, but he belongs out in space. She lets him go anyways. Little do they know that Hamsterviel has aquired and experiment called Leroy who will bring Stitch and Lilo back!!! tv.com