presents
Horror Chamber of Dr Faustus



Originally Broadcast
June 7th, 2002,
we continue our
"eye-hand coordination" series
with "Eyes Without a Face," a.k.a.
"The Horror Chamber of Dr. Faustus." ...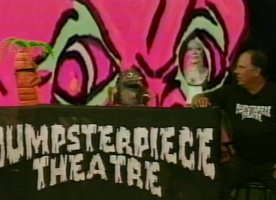 Director Georges Franju's 1959 film (about a famous surgeon's mad desire to restore his daughter's horribly scarred face by mutilating other women for their flesh) influenced a ton of films throughout the '60s ("Atom-Age Vampire" and "The Awful Dr. Orloff" instantly come to mind).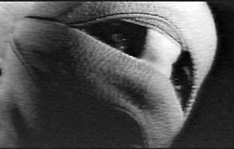 But Franju's film has a surrealistic beauty to it that transcends the genre and becomes that rarity---the horror film as art. Haunting images like huge, beautiful eyes peering out of a ceramic mask in bizarrely angled close-ups drift into graphic footage of flesh being removed from the next victim with disarming irregularity.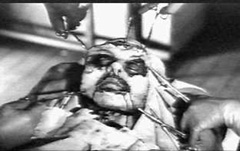 It's hard to describe; you just have to have the patience to sit through Franju's deliberate pacing (which catches one off guard more often than not).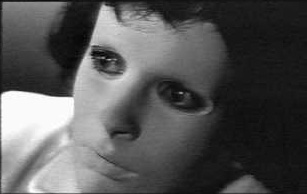 Just sit back and enjoy the shadow-laden black and white photography and Maurice Jarre's eccentric, very Gallic score.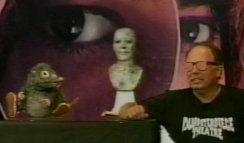 (By the way, that's the same Jarre who won Best Score Oscar for "Dr. Zhivago" a few short years later.)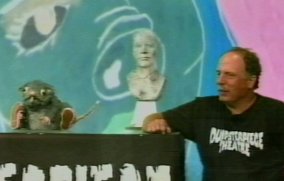 We guarantee, you'll remember this film as one of the better entries in our humble catalogue...
This week, on Dumpsterpiece Theatre!