TORMENTED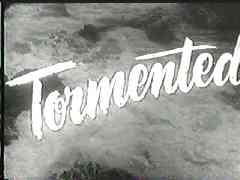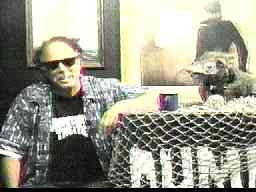 Friday October 5th, 2001 we featured one of Bert I. Gordon's more watchable films... "Tormented," a better than usual ghost story with the same ol' rotten Bert & Flora Gordon unspecial effects.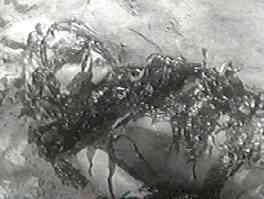 You'll remember Gordon from his heydays at American International Pictures (by the way, so long Sam... we loved yer films.) Films like "The Amazing Colossal Man," Attack of the Puppet People" and "Earth vs. the Spider" were the seedlings of the Golden Age of the Drive-In Movies.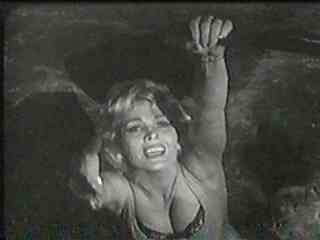 Gordon was always in Roger Corman's shadow at AIP and Allied Artists, but he carved his own little niche and kept the bad monster movie genre alive well into the '70s (remember "Empire of the Ants" and "Food of the Gods"?). "Tormented" could very well be his masterpiece (God, I hate using that word in conjunction with a Gordon film, but...);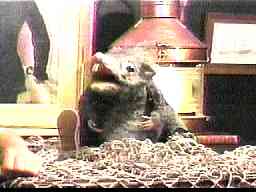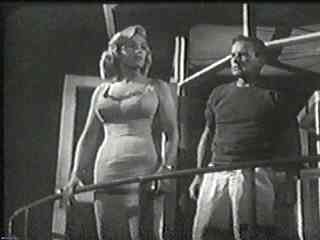 Star Richard Carlson (Universal's "Creature from the Black Lagoon" and "It Came from Outer Space") does his stoic best as Tom Stewart, stoic jazz composer and pianist. Juli Reding (who?) is the spirit/vamp that keeps sticking her head (at one point, literally) into Tom's future wedding plans, she's a sexy ghost haunting a lover who not only jilted her, but let her fall off the top of a lighthouse... happens every day.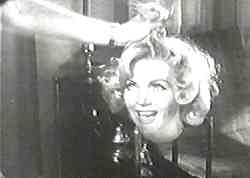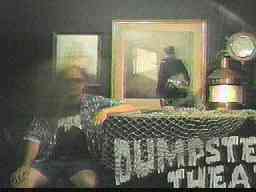 These hauntings are the spice of the film and are a bad effects fan's dream come true. Watch for the wet foot prints on the carpet; you can see the effects person's knee print there as well.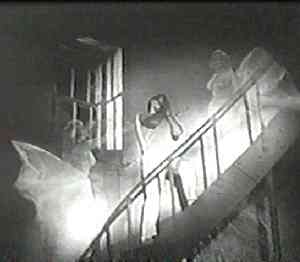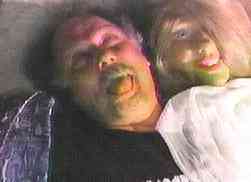 But the story by George Worthing Yates, who wrote many earlier mentioned Gordon classics, is typical ghost-story fun. It ain't Shakespeare, but then again, neither is Shakespeare anymore. So kick back and enjoy it; I think you will.

Dzl10D3.jpg
640 X 480
232 KB
Dzl1150.jpg
640 X 480
200 KB
Dzl3023.jpg
640 X 480
169 KB

Dzl4215.jpg
640 X 480
194 KB
Dzl4323.jpg
640 X 480
150 KB
Dzl51B4.jpg
640 X 480
223 KB

Dzl6272.jpg
640 X 480
202 KB
Dzl6360.jpg
640 X 480
178 KB
Dzl80B3.jpg
640 X 480
247 KB

DzlA094.jpg
640 X 480
188 KB
DzlA222.jpg
640 X 480
228 KB
Dzlb2e4.jpg
640 X 480
155 KB

DzlD1C0.jpg
640 X 480
244 KB
DzlF2B5.jpg
640 X 480
222 KB
tormented_alph_
2nautical.jpg
254 X 172
5 KB

tormented_alph_
med3.jpg
640 X 480
78 KB
tormented_alph_
nautical.jpg
256 X 192
7 KB
tormented_
cleavage.jpg
320 X 240
5 KB

tormented_
couple310.jpg
320 X 240
6 KB
tormented_ghosts.jpg
300 X 262
6 KB
tormented_head.jpg
250 X 178
4 KB

tormented_john_
alph_nautical.jpg
256 X 192
7 KB
tormented_john_
floatinghead94.jpg
256 X 192
5 KB
tormented_john
_head94.jpg
251 X 182
4 KB

tormented_
seaweed.jpg
264 X 199
6 KB
tormented_title.jpg
240 X 180
5 KB