Dumpsterpiece Theatre is a showcase for B-movies, rare short films and cartoons hosted by film historian "Junkyard John" Roberts, and his pals.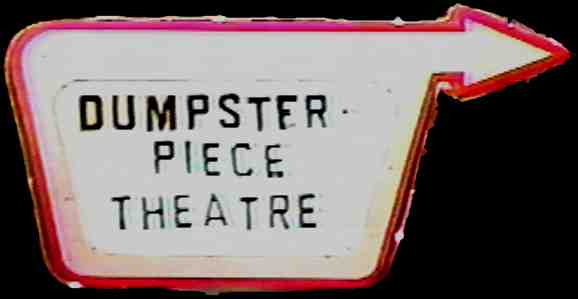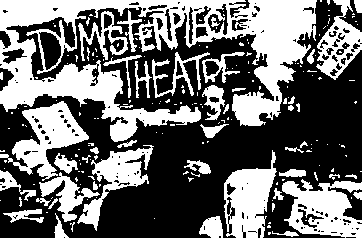 It all began in early 1994. John Roberts had the idea for a 2-hour b-movie show called Dumpsterpiece Theatre, a take-off of Masterpiece Theatre. He was writing for the Valley Press when we thought of the name. The people from KPAL-TV in Palmdale approached John to host a different classic film each week, live on their station. John looked at their available film library, and told them that he had plenty more films at home that he could show.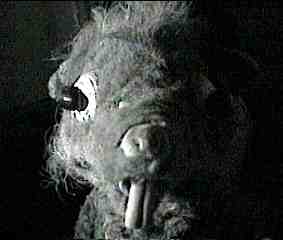 John contacted his friend Dean Matherly, who had just escaped the LA earthquake of January 94. Dean built a rat puppet with 20 dollars of supplies, and Alphonso the Rat was born. Together, in May of 1994, they began doing live shows on KPAL-TV on Friday nights at midnight.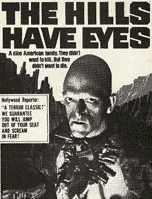 The first several episodes were also hosted by a good friend of ours, Michael Berryman, who you may know from such films as The Hills Have Eyes, One Flew Over the Cuckoos Nest, Weird Science, and more! John, Michael, and Dean, (and Bill as Stu the Carrot) had a great time bringing bad films to a receptive audience.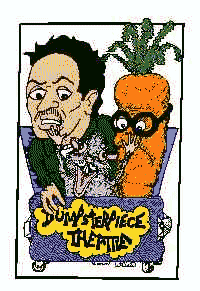 The show was a fixture at KPAL-TV 38 from the time of its' debut in May of 1994 to the end of its' run in May of 1997, where it aired live every week for three uninterrupted years.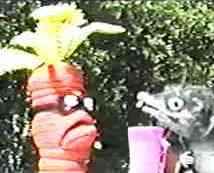 The show has enjoyed a modest cult following, mainly due to the memorable antics of puppet co-hosts Alphonso T. Rat and Stu the Carrot (operated and performed by Dean Matherly and William Blair). Together, the trio of lunatics bounced bad jokes and taste-stretching humor to the limits before the days of the TV ratings system.
Hundreds of viewers signed up for our weekly emails and quarterly newsletter, "the junkmail"... many folks request films... of course, we don't have the budget to show "good" films...

Among the many B-movie atrocities that graced the Dumpsterpiece airwaves were: Killers from Space, The Little Shop of Horrors, The Brain that Wouldn't Die, Gorgo, Invasion of the Blood Farmers, War of the Satellites, Hillbillys in a Haunted House, and many more.