Rollercoaster Tycoon 2
---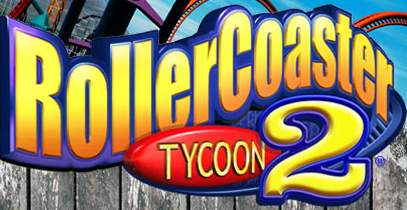 Test your Tycoon skills with 25 amazing Six FlagsŪ coasters and five Six Flags parks including Six Flags Magic Mountain, and Six Flags Great Adventure
Create incredible roller coasters with the amazing Roller Coaster Designer
Thrill your guests with over 200 rides and attractions
Customize your parks with the ultimate collection of themes, including locations from all seven continents and time periods that span the ages
More than 45 scenarios and three skill levels to challenge both beginners and experts
This game was so exciting for me when it came out!!
- it had so many changes that rctycoon-ers were wishing for... new coasters, more scenery, stacking scenery/stalls, tunnels! I loved creating scenarios in RCT2, what a fun feature of the game!
I have about 25 RCT2 scenerios available for download,
and 7 themed ride packs
The best part though, is the online community that created tons of scenery and rides for RCT2 - you'll find links below to many great websites with plenty more downloads.
---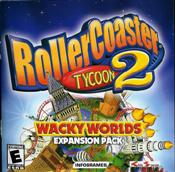 Buy the Rollercoaster Tycoon 2:
Wacky Worlds Expansion Pack here
Rollercoaster Tycoon 2: Strategy Guide
also covers Wacky Worlds...
More coaster & tycoon games @ amazon.com - click here!
n, chat, disney, ata
ri, video, games, dis
Rollercoaster Tycoon 2: Time Twister Expansion Pack by Atari
~Yes, its just more themed vehicles and scenery, but its cool vehicles and scenery... and great themed paths and stuff too :-)
neyworld, orldisneyland, travel, hobby, fu