Glorious Gifts

Made in the USA!
American Made Gift Ideas Since 2005

Apparel & Jewelry

Collectibles & Art

Electronics

Toys & Hobbies

Food & Drink

Home & Garden

Online shopping is GREAT when you are sending gifts to family and friends far from home.
If you have to ship it anyway, it's SO EASY to just order it online, and let the merchant wrap and ship it for you!
It saves time, and no waiting in lines to mail your gifts!


Thanks for supporting this page, and the American economy.





ELECTRONICS



Crowley and Tripp • American designed, assembled and serviced microphones and professional audio recording devices, and transducers.
Carvin Guitars and Pro Audio Highest quality Custom Guitar, Amplifiers, Pro Audio, acoustic guitars, PA systems. bass guitars. Made in the USA.

Tachikara TPE-33 Electric Air Compressor
Krell Home Theatre • High end home audio and video equipment. The best audio in the world, made in the USA.
DDAudio Digital Designs Speakers Made in the USA Car audio subwoofers and component speaker manufacturer.
Zinky Electronics -- USA Made Guitar Amps and Accessories
Edlund Company develops and manufactures innovative, operator-oriented stainless steel equipment for harsh foodservice environments: can crushers; manual, electric and air-powered can openers; high speed industrial can opening systems; mechanical and digital portion control scales; mechanical and digital receiving scales; knife sharpeners; knife racks; and tongs.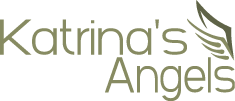 A letter from a visitor to this website:
Hello,
I truly applaud you for all of your efforts in support of the American Worker and American Made Products. I thought you might like to know that there are others
who share your passion and concern as it relates to American Made Products. "Made in the USA", a book recently authored by Barr McClellan and published by
Hannover House is a prime example. Mr. McClellan and Hannover House CEO Eric Parkinson are even taking the fight to the US Senate (see link below).
http://finance.yahoo.com/news/Made-in-the-USA-New-Book-bw-3612219386.html?x=0&.v=1
Hannover House should be applauded for these efforts, and I plan to support them going forward by attending their movies and buying their products.
I encourage you and you constituents to do the same:
http://www.hannoverhouse.com/
Than you once again, and keep up the good work.
Sincerely,
Mrs. Mehta

American Personalized Products

Click Here for a list of the products featured in episodes of
John Ratzenberger's Made in America
on the Travel Channel

Why Buy American Made Products?
by Laura Ramos University of Texas at Austin

Ask before you buy gifts!
Is it made in the USA?

ASK:
"Does your store carry anything Made in America?"

---


Watch It Made In The U.S.A:
A Visitors Guide To The Companies That Make Your Favorite Products (Paperback)


When you order gifts, ASK about the country of import.
Don't Be Fooled by seeing an American Flag on the Product!
It's sad that very few gifts are manufactured in the USA anymore. Americans spend millions (maybe billions) of dollars at Christmas, let's keep some of that here in the states!!
SO much is made in China.... can't we spread the money around a little??? When people realize the sheer magnitude of imported gift products we are buying, we can think about how to transfer some manufacturing jobs back to the USA. We have to be willing pay more for goods made in the USA.

The remainder of the links on the page may be for gift products made all over the world. Most of the products, you will find, are made in China... and imported by American companies.... there are plenty of other countries that need our money too...
...I dont have a problem supporting some sweet little village in Peru...
I do have a problem with the fact that about 90% of the merchandise at my local dept store is made in China... imports into America have reached epidemic proportion our government isnt doing enough about it.
We can do something! We must be willing to pay "higher than slave labor" wages for the goods we buy. We have to be willing pay more for goods made in the USA.
LOOK BEFORE YOU BUY!

Thanks for supporting this page, and the American economy.

I've been so frustrated over the years trying to find made-in-USA products...
If the product that you really, really, really want - isn't made in the USA,
(its tough, I know)
take comfort in that you still can support me
(I am American!) & my desert community in California
by buying gifts from the this website...

we are also affliliated with

& you can find hundreds more shopping links here at dumptv.com
thanks so much

Thanks for Shopping for
MADE IN USA products, and supporting this webiste!
Love,
Dean and Nancy
Gifts & Gadgets Made in the USA


Apparel & Jewelry

Collectibles & Art

Electronics

Toys & Hobbies

Food & Drink

Home & Garden