Glorious Gifts

Made in the USA!
American Made Gift Ideas Since 2005

Apparel & Jewelry

Collectibles & Art

Electronics

Toys & Hobbies

Food & Drink

Home & Garden

Online shopping is GREAT when you are sending gifts to family and friends far from home.
If you have to ship it anyway, it's SO EASY to just order it online, and let the merchant wrap and ship it for you!
It saves time, and no waiting in lines to mail your gifts!


Thanks for supporting this page, and the American economy.





TOYS & HOBBY


American Made Toys:
www.GreenProductsandGifts.com.
We offer unique gifts that are made using recycled materials that are 100% Made in the USA.
Audubon Bird Caller
Whistle Boomerangs
Dressup Costumes
Finga Zinga
Flying Disc
GUIDECRAFT USA GD-5011 TEXTURE DOMINOES-25/PK WITH TRAY
Evel Knievel Deluxe Dare Devil Stunt Set
75-Piece Frontier Logs Building Set
Mr. Machine
Operation
Pedal Car
Pro Gold Football
Pro Gold Mini Sport Pack
Rubber Band Racer
Safari Pedal Car
Scale Model Car and Truck Toys Scale with Weights
Science Kits
Scorpion Bow
Soccer Balls
Ramrocket with light up rocket
Spider-Man 3: Ultimate Power Game
Spinning Top
Tangrams
Teenage Mutant Ninja Turtle Card Game
Wooden Game Boards
Wooden Yo Yos
Wooly Hoodwinks Magnet Game
Wooly Willy Xeco Game
http://www.usmadetoys.com/
Baby rattles. Hand-crafted wooden rattles are inspired by the folk toys of America's past; $12 to $20, nicoandzoe.com.
Star Buggy. This space-age ride-on toy has a steering wheel that makes sounds. Ages 18 months to 3 years; $49.99, step2.com.
Crayola Beginnings Washable Triangular Crayons help toddlers develop writing skills. Ages 2 and up; $2.99, crayola.com.
DiscoverSounds Guitar makes silly sounds, with a built-in light show. Ages 6 to 36 months; $7.99, littletikes.com.
Mouse Trap. This is the classic game you knew and loved as a kid. Ages 6 and up; $16.99, hasbro.com.
Crayola Crayon Products have been made in the USA for decades. Some accessory pieces are imported, but when I purchased the Color-Wonder set for a friend recently, the markers, and coloring pages, were all made in the USA... only the mesh bag was imported... not bad.

-------------------------------

Go-Ped (goped.com) Scooters Made in USA Headquartered in Livermore, California, with crafting facilities in Livermore and Bunbeg, Ireland. Family owned & operated California company. All scooters sold here are made here, and even sent to other places around the world. Go-Ped has another factory in Ireland but they don't send product here to the US Go-Ped is located in California. Self-powered, electric and motorized Scooters. Go-carts, too. www.goped.com




Magic Cabin Potty Chair
Potty Chair from Magic Cabin
Our child's first "thrones" are sturdy, stable and just the right size to help alleviate fears. Made in the USA from Baltic birch with a highly lacquered acrylic finish for easy cleaning, these heirloom-quality classics will be passed on to the next 'new baby" for generations



K'Nex

American Made Toys - YES they exist!

Turner Toys. Vermont hardwood wooden toys for all ages. www.turnertoys.com

Uncle Goose Toys. Classical Wooden. Alpha blocks, etc From Michigan. www.unclegoose.com
Wild Goose science kits Wild Wood of West Virginia. wooden figures on rockers. www.wwofwv.com
Kathy's Kreations - American owned and operated - "Distinctively Designed Stuffed Animals"
Bimini Ring Game - www.biminiringgame.com
Roy Toy Manufacturing, Maine. (Wooden construction sets). www.roytoy.com
ImagiPlay. Large Building blocks that are actually strong cardboard boxes. www.imagiplay.com

Adapted from this comprehensive list of American Made Toys - http://www.seanet.com/~bross/usamade.htm


Holgate Toy Company


Lincoln Logs



Laughing Moon presents a series of limited edition, handmade Jumping Jack pull string puppets, Clocks, magnets and award winning Jumping Jack cards. These are all made in the Ventura, CA workshop of artists Terrie and Richard Floyd. http://www.toymakerscollection.com


The Poop Moose is a unique candy dispenser is the delight of the entire family. Made in Alaska by Alaskans.
http://www.poopmoose.com/



BeanBagChair.com


CornCrib Collectibles
Purveyor of Primitive Folkart & Vintage Dolls, Stitcheries & Needfuls from Ocoee, Tennessee

GENERAL PENCIL COMPANY, has been making fine pencils in the USA since 1889. GENERAL'S® art, craft, school and cosmetic pencils are made in Jersey City, New Jersey by American craftspeople.
http://www.generalpencil.com/

Elf Magic produces soft-sculptured elf dolls for Christmas in Atlanta, GA. The elves are designed to inspire family activities and stimulate the imagination in children.

Jiffy J0601 Esteam Personal Hand Held Steamer, 600 Watts Made in USA 600 Watts Of Steam Power. 8 Ounce Water Capacity. Steams In Less Than 3 Minutes. Steams Up To 20 Minutes. Easy To Fill With Tap Water. Jiffy J0601 Esteam Personal Hand Held Garment/Travel/Fabric/Upholstery & Embroidery Steamer, 600 Watts Made in USA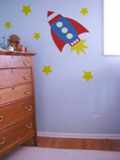 Wall-Nutz ®
Paint-By-Number Mural Kits, Children's Wall Art, Nursery Bedding, Children's Bedding and Kids' Room Accessories
Wall-Nutz ®

Who's Making Your Toys?
Beyond the Headlines—Real Details from Maple Landmark, Inc.

American Personalized Products

Click Here for a list of the products featured in episodes of
John Ratzenberger's Made in America
on the Travel Channel

Why Buy American Made Products?
by Laura Ramos University of Texas at Austin

Ask before you buy gifts!
Is it made in the USA?

ASK:
"Does your store carry anything Made in America?"

---


Watch It Made In The U.S.A:
A Visitors Guide To The Companies That Make Your Favorite Products (Paperback)


When you order gifts, ASK about the country of import.
Don't Be Fooled by seeing an American Flag on the Product!
It's sad that very few gifts are manufactured in the USA anymore. Americans spend millions (maybe billions) of dollars at Christmas, let's keep some of that here in the states!!
SO much is made in China.... can't we spread the money around a little??? When people realize the sheer magnitude of imported gift products we are buying, we can think about how to transfer some manufacturing jobs back to the USA. We have to be willing pay more for goods made in the USA.

The remainder of the links on the page may be for gift products made all over the world. Most of the products, you will find, are made in China... and imported by American companies.... there are plenty of other countries that need our money too...
...I dont have a problem supporting some sweet little village in Peru...
I do have a problem with the fact that about 90% of the merchandise at my local dept store is made in China... imports into America have reached epidemic proportion our government isnt doing enough about it.
We can do something! We must be willing to pay "higher than slave labor" wages for the goods we buy. We have to be willing pay more for goods made in the USA.
LOOK BEFORE YOU BUY!

Thanks for supporting this page, and the American economy.

I've been so frustrated over the years trying to find made-in-USA products...
If the product that you really, really, really want - isn't made in the USA,
(its tough, I know)
take comfort in that you still can support me
(I am American!) & my desert community in California
by buying gifts from the this website...

we are also affliliated with

& you can find hundreds more shopping links here at dumptv.com
thanks so much

Thanks for Shopping for
MADE IN USA products, and supporting this webiste!
Love,
Dean and Nancy
Gifts & Gadgets Made in the USA


Apparel & Jewelry

Collectibles & Art

Electronics

Toys & Hobbies

Food & Drink

Home & Garden