Maybe your guy loves to make music,
or listens to music constantly,
at home, in the car, at the beach....if he is like my husband, its ALWAYS one or the other.

My man is very much a musician...
he helped me choose the products and links for this page ~ enjoy!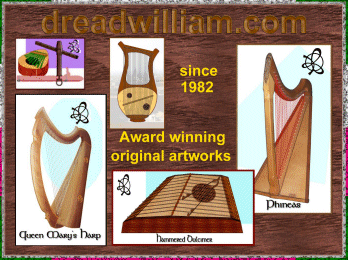 ---
GuitarCenter.com
---

NEW! Bose SoundDock Digital Music System

Shop for the latest in Electronics at Hammacher Schlemmer
.
---
Find the perfect gift for your musician
at Woodwind & Brasswind!
---
Stagepass.com Sheet Music Instruction and Resource
Find Sheet Music, Songbooks, Instruction Software, Books, Videos and more!
Over 300,000 pieces of sheet music and over 100,000 instructional products.
The world's largest Sheet Music and Instruction Store!
---
---
Our walls are stacked with racks of CD's.
Yet every year I buy him more music.
How do I know what to get?
I don't always know.
Some picks are easy, new albums from bands that I know he enjoys.
Or a box-set from a classic group, that he never bought on CD.
Or I will take note of which titles he has from a particular artist,
and try to fill in his collection.
I love to browse the "used" CD racks,
and if the price is right,
I will buy him CD's simply based on the cover art!
We have discovered many cool bands that way.
---
If your man makes his own digital music,
he will enjoy some software like...


Buy ROXIO Easy Media Creator 8 Today and Save $20!
Download Roxio CD/DVD Burning, Photo Editing, and Video Editing Software!
Save $20 on selected products with upgrade/competitor rebate.
---
---
---
---
---
---

Magazine Subscriptions are the
PERFECT last-minute gift!
Don't forget the FREE printable gift cards!
Magazines are the gift that keeps giving... ALL YEAR !

---