Happy Easter!
20th of April 2014
5th of April 2015 - 27th of March 2016


EASTER BASKETS


I love putting Easter Baskets together! I like to make them very pretty, with bows and decoration. I also like to make them suit the person receiving the basket.
Filling baskets for kids is easy - the stores are full of stuff for kids - it's the adult baskets that can be a challenge. I've tried to put together some ideas and some buying links to help you create the perfect baskets for your loved ones!

Wal-Mart had a section recently called "shop by color" and it inspired me. It's a good idea for many gift occasions, but especially when filling a basket, since all the gifts are displayed, rather than covered in gift wrap. I also like the color-coded idea if you have multiple baskets, you can do one color for each kid, or each basket.
Don't limit yourself to pastel colors, choose bright colors that the recipient will enjoy.
I find when I do baskets like this, my eye gets trained to look for those colors throughout the store, and I end up finding interesting basket fillers that I would not normally think of from the 'easter' aisle. Check the sporting goods section, toys, pets, health & beauty, garden... etc...
Pastel colors are the easiest during spring for color-themed baskets, but for guys I also saw red, blue, and camoflauge baskets. Finding candy and toys for those baskets are a bit more of a challenge, but not too hard if you venture off the easter aisles.

EASTER BASKETS FOR MEN

One year, I gave my husband a bucket, filled with car washing supplies, sponges, soap, brushes, car wax, and, of course, lots of candy and goodies!
I have also filled fishing tackle boxes,
plastic organizing bins, garden buckets,
and CD racks for the guys in my life.
I have to think of something else this year... :)


Be creative... It does not have to be a "basket" at all... most hobbies have specialized storage totes and containers that can be filled with small accessories and easter candy, for a fun and functional easter treat!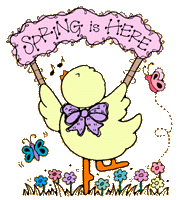 If I had my life to live over, I would start barefoot earlier in the spring and stay that way later in the fall. -
Nadine Stair


EASTER BASKETS FOR WOMEN

I try to always add some functional gifts to the fluffy gifts, like I will buy lots of trial-size hand lotions, lip balm, cologne samples, or other cute and colorful sample-size products, and add those to mom and grandma's baskets... in spring-pastel colored bottles of course!
The ladies baskets are always easier, because we like pretty things!!

Consider alternatives to 'baskets' ...
there are so many functional containers to hold Easter goodies!!
Canvas Totes
and purses can be decorated and filled for the ladies as well
For the hostess... how about making an easter basket with a sophisticated ice bucket?
She'll enjoy it for years to come!

I like to tuck a silk flower or two in the ladies baskets,
and often a piece of jewelry, or a pastel candle.
Speaking of candles, I found some plain, pastel colored egg-shaped candles, (6 for a dollar!) at an outlet store! I bought some of every color!!
They'll be a great alternative to candy, especially for folks who are dieting!!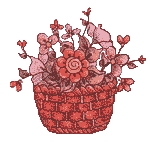 For the lining, or 'filler', I sometimes use tulle, instead of Easter-grass, or lace, or a pretty dish cloth!
Perhaps Dried Rose Buds & Petals would be a lovely basket filler!

Anything that is pretty and pastel-colored will look nice in an Easter Basket!

Flowering plants are beautiful in a basket,
and can double as table decorations during dinner!




Organize.com has your Easter covered from the egg hunt to the bedtime story.
We've even got recipes and fun Easter facts!
Plan your Easter gathering start to finish at Organize.com.




Games include customizable bingo cards; coloring pictures; fun word finds; puzzles; rhyming games and much, much more! All with colorful illustrations and formatted for quick and easy printing.