Happy Easter!
20th of April 2014
5th of April 2015 - 27th of March 2016



The Reason for the Season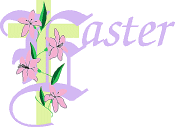 (Matthew 27:51-54) At that moment the curtain of the temple was torn in two from top to bottom. The earth shook and the rocks split. The tombs broke open and the bodies of many holy people who had died were raised to life. They came out of the tombs, and after Jesus' resurrection they went into the holy city and appeared to many people. When the centurion and those with him who were guarding Jesus saw the earthquake and all that had happened, they were terrified, and exclaimed, "Surely he was the Son of God!"
(Matthew 28:1-20) After the Sabbath, at dawn on the first day of the week, Mary Magdalene and the other Mary went to look at the tomb. There was a violent earthquake, for an angel of the Lord came down from heaven and, going to the tomb, rolled back the stone and sat on it. His appearance was like lightning, and his clothes were white as snow. The guards were so afraid of him that they shook and became like dead men. The angel said to the women, "'Do not be afraid, for I know that you are looking for Jesus, who was crucified. He is not here; he has risen, just as he said. Come and see the place where he lay. Then go quickly and tell his disciples: He has risen from the dead and is going ahead of you into Galilee...'" Then the eleven disciples went to Galilee, to the mountain where Jesus had told them to go. When they saw him, they worshipped him; but some doubted. Then Jesus came to them and said, "'All authority in heaven and on earth has been given to me. Therefore go and make disciples of all nations, baptizing them in the name of the Father and of the Son and of the Holy Spirit, and teaching them to obey everything I have commanded you. And surely I am with you always, to the very end of the age."
E.A.S.T.E.R.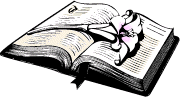 E is for Easter, coming soon,
A is for angels, near the tomb,
S is for stone which was rolled away,
T is for tomb, found empty that day,
E is for early morning, the women are glad,
R is for the Risen Lord, no reason to be sad.
This poem was given to me be a friend,
with some tulle-wrapped jelly beans, very nice...

The Jelly Bean Prayer
Red is for the blood He gave
Green is for the grass He made
Yellow is for the sun so bright
Orange is for the edge of night
Black is for the sins we made
White is for the grace He gave
Purple is for His hour of sorrow
Pink is for our new tomorrow
A bag full of jelly beans colorful and sweet,
Is a prayer, is a promise, is a special treat
May the joy of Christ's resurrection
Fill your heart and bless your life


The Christian Church says that Jesus was born during the winter solstice and his death, followed by his resurrection, happened during the spring equinox, the Easter.
Considered the most important Christian holiday - Jesus' Resurrection, usually called Easter, is closely related to the revival of nature. Cleaning the houses, wearing new clothes, all these are supposed to mark a new beginning.

After a long fast - the Lent, tables full with all sorts of good dishes and brightened up with beautiful painted eggs create a festive atmosphere. Children are the happiest of all looking for their gifts and colored eggs in the newly grown grass.
Start a new spiritual tradition in your home
by making Resurrection Cookies this year!
To be made the evening before Easter.

You will need:
1 C. pecans
1 tsp. vinegar
3 egg whites
Pinch of salt
1 C sugar
Zipper baggie
Wooden Spoon
Tape
Bible


Preheat oven to 300 degrees. Place pecans in sipper baggie and let children beat them with the wooden spoon to break into small pieces. Explain that after Jesus was arrested, He was beaten by the Roman soldiers. Read John 19:1-3.
Let each child smell the vinegar. Put 1 tsp. vinegar into mixing bowl. Explain that when Jesus was thirsty on the cross he was given vinegar to drink. Read John 19:26-30.
Add egg whites to vinegar. Eggs represent life. Explain that Jesus gave His life to give us life. Read John 10:10-11.
Sprinkle a little salt into each child's hand. Let them taste it and brush the rest into the bowl. Explain that this represents the salty tears shed by Jesus' followers, and the bitterness of our own sin. Read Luke 23:27.
So far the ingredients are not very appetizing. Add 1 C. sugar. Explain that the sweetest part of the story is that Jesus died because He loves us. He wants us to know and belong to Him. Read Psalms 34:8 and John 3:16.
Beat with a mixer on high speed for 12 to 15 minutes until stiff peaks are formed. Explain that the color represents the purity in God's eyes of those whose sins have been cleansed by Jesus. Read Isa. 1:18 and John 3:1-3.
Fold in broken nuts, Drop by teaspoons onto wax paper covered cookie sheet. Explain that each mound represents the rocky tomb where Jesus' body was laid. Read Matt.27:57-60.
Put the cookie sheet in the oven, close the door and turn the oven OFF. Give each child a piece of tape and seal the oven door. Explain that Jesus' tomb was sealed. Read Matt 27:65-66.
GO TO BED!
Explain that they may feel sad to leave the cookies in the oven overnight. Jesus' followers were in despair when the tomb was sealed. Read John 16:20 and 22.
On Easter morning, open the oven and give everyone a cookie. Notice the cracked surface and take a bite. The cookies are hollow! On the first Easter Jesus' followers were amazed to find the tomb open and empty. Read Matt 28:1-9.
click here for a printer-friendly version
Easter Tears
A message for Easter from German pastor Johann Christoph Blumhardt
To whom does Jesus appear? Take Mary for example. She was looking for the Lord, whom she had lost, and she found him. It is the same today. There are many who feel they have lost the Savior. For whatever reason, Jesus is dead to them. But if we keep on looking, if we seek in spite of the loss and turn to God in prayer, the One we have lost will let himself be found by us. He is never far from those who seek. Jesus is always near seeking hearts. Those who feel they have lost Jesus are actually the very ones in whom Jesus has special joy. They are the ones he is seeking.
Excerpt Reprinted from www.bruderhof.com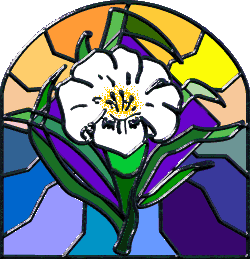 Religious Easter Web Links
Easter in Cyberspace: A Christian Perspective
Jason's Christian Page - Easter
A Life Worth Dying For | An Easter Sermon by Forrest Church
Spiritual Gift Ideas

Thomas Kinkade Faith Mountain
Gifts from The Holy Land - Bethlehem
Olive Wood Nativities, Crosses & Statues, Crown of Thorns,
Rose scented Rosaries and Decorative Wax Parchments
They have them.
The Jerusalem Export House has been bringing the Holy Land to the World since 1969.
Bringing you the highest quality work, paying attention to artisanship, details, and price.
Each sale helps support Christian families in the Holy City of Bethlehem.
The Jerusalem Export House
Find Romance 24 hours a day on ChristianCafe.com
- The Jesus Storybook Bible (New!)

- That Easter Morn (Hardcover and CD)

- Moe And The Big Exit by VeggieTales (DVD)

- Angel Wars: Guardian Force Boxed Set (V1-3 DVD)

- Little Robots Are Now At FamilyChristian.com!

- NEW! Faith & Friends Dolls Now Available

Browse the latest in Kids products at FamilyChristian.com

- Foundations Angel: Easter

- "He Is Risen" Wall Cross

- Crown Of Thorns (Annual Easter Best-Seller)

- Calla Lily Collection (Music Box, Figurines, Journals & More)

- The Jelly Bean Prayer 1lb Bag (Great Easter Egg Stuffers)

Browse the latest in Christian gifts at FamilyChristian.com.

- Select Bible Covers On Sale For $9.97 Each!

- Tri-Fold Bible Cover Organizers (On Sale For $16.97 Each)

- Bible Marking Kit (Perfect For Thin Bible Pages)

- Archeological Study Bible NIV

- The Bible Experience New Testament Audio CD

Browse a large selection of Bibles at FamilyChristian.com.


Organize.com has your Easter covered from the egg hunt to the bedtime story.
We've even got recipes and fun Easter facts!
Plan your Easter gathering start to finish at Organize.com.




Games include customizable bingo cards; coloring pictures; fun word finds; puzzles; rhyming games and much, much more! All with colorful illustrations and formatted for quick and easy printing.