Happy Easter!
20th of April 2014
5th of April 2015 - 27th of March 2016


| | |
| --- | --- |
| | Easter Crafts |

This poem was given to me by a co-worker,
with some tulle-wrapped jelly beans, very nice... a sweet and reverent easter treat. Easy to make for friends and family. Just print this poem on scrolls, and tie with ribbon, and attach to a small bag of jelly beans.

The Jelly Bean Prayer

Red is for the blood He gave
Green is for the grass He made
Yellow is for the sun so bright
Orange is for the edge of night
Black is for the sins we made
White is for the grace He gave
Purple is for His hour of sorrow
Pink is for our new tomorrow

A bag full of jelly beans colorful and sweet,
Is a prayer, is a promise, is a special treat
May the joy of Christ's resurrection
Fill your heart and bless your life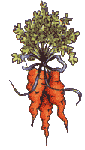 Paper Plate Easter Baskets

An easy project thats great to keep the kids busy while they wait for Easter dinner!

Using the image to the left to guide you, cut a simple paper plate 4 times equally toward the center.

Fold two sides in and tape, staple or glue

Fold the front and back up, and attach with tape to create a basket

Use construction paper, rafia, or ribbon for the handle

Decorate with anything you like, crayons, glitter, tissue, anything!

Fill with easter grass and favorite candies!
Kids Domain - 50 Easter Crafts with instructions
A Great Dough Recipe for the kids to play with:
2 cups flour
1 cup salt
2 cups water
2 tbsp. baby oil
2 tbsp. cream of tartar
liquid food coloring
Combine dry ingredients. Add water and oil. Stir well. Microwave on high 4 to 5 minutes. Stir again. Microwave another minute. Stir. Continue to microwave one minute, then stir, until dough is the consistency of mashed potatoes. Cool it enough to touch. Knead in food coloring until dough is desired color. Store dough in air tight container or zip-lock bag.
Create easter egg designs or colorful clay baskets and allow dough to dry.
Jelly Bean Carrots

- can be made with clear icing bags and orange jelly beans, or orange cones of cellophane. (I've also seen dual layers of pink/yellow plastic wrap) either way, fill cone with candy top with easter grass or rafia, and tie with ribbon. very cute!
175 Easy-To-Do-Easter Crafts: Easy-To-Do Crafts, Easy-To-Find Things
(Easy-to-do Crafts Easy-to-find Things) (Paperback)
a book from shopperschoice.com
Easter Crafts for Kids - Lots of Free Easter Crafts Ideas
20+ Free Easter holiday craft patterns and projects
Milk Jug Easter Baskets:
Cut the top part of the jug away leaving the handle intact. There are usually indentations on the sides where the older children can cut circles to fit for the eyes. With Fun Foam, cut two white bunny ears and pink in the middle of them and staple to jug on each side of the handle. Cut a pink nose from fun foam or felt, and pipe cleaners for the whiskers. Use hot glue to attach eyes, nose, whiskers to the jug/basket. Fill jug with Easter grass.

Kids love to help in the kitchen, especially when it's time to color the Easter Eggs! And every lil' egg artist needs an apron to protect their clothes while mixing up some fun. Ours is both functional and fashionable -- made of natural cotton canvas and printed with your choice of primary or pastel Easter designs -- each with your young artist's first name.One size measures 27" long and 18 1/2" wide, with ties to secure around their waist.Eggs-actly what kids enjoy!






Easter Decorations


At my house, I like to put out a few Easter decorations, like a couple of plush bunnies, and sometimes I put up an Easter Egg ornament tree. (Wedding money holder trees work well for Easter trees as well.)
Flags are always festive at the front door.
Celebrate Spring!
I don't like to overdo it... I like decorations, but the more ya put up, the more you have to take down later!!! Remember, it's also about spring, and spring cleaning !! (that's the yukky part)
Spring cleaning, part of the renewal of spring, is a thousand-year-old tradition practiced by people from all religions and cultures.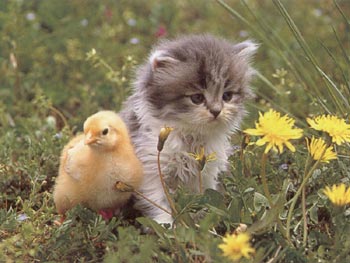 Open the shades, and let springtime indoors!
Put away the dark winter decor, and add some soft pastels to your home! It does not have to be too "froofy"... just clean and bright!
Try simply changing the curtains to a lighter shade! Change the tablecloth and the kitchen towels, and the shower curtain in the guest bathroom. Think bright and sunny!
The stores are stocking "easter lights" now as well. It's kind of weird to hang "Christmas" lights at Easter, but the little egg lights and bunny lights are SO cute! I like having year-round lights on my front porch, so I usually hang some little pastel egg lights in spring.


Whether your decorations are modern or vintage, fluffy or clean,
remember that it's your house, and you need to enjoy the decor!
Have fun, and Happy Spring!!




Organize.com has your Easter covered from the egg hunt to the bedtime story.
We've even got recipes and fun Easter facts!
Plan your Easter gathering start to finish at Organize.com.




Games include customizable bingo cards; coloring pictures; fun word finds; puzzles; rhyming games and much, much more! All with colorful illustrations and formatted for quick and easy printing.