Magazines are the perfect last minute gift - simply print your personalized gift card after you order!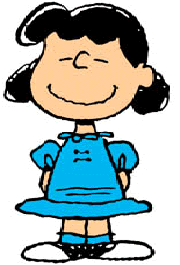 All I really need is love... but a little chocolate now and then doesn't hurt!

Lucy Van Pelt in Peanuts
by Charles M. Schulz


Giving gifts of chocolate is a tradition steeped in world history.
In 1615 Princess Anna of Austria gave a chocolate drink to her
new husband, King Louis XIII. In 1900, Queen Victoria gave a gift of specially
molded chocolates to the British troops fighting the Boer War in South Africa.

Giving chocolate gifts is a long-time Christmas tradition, and is also a perfect hostess gift. Your host will be thrilled as you present a lovely box of delicious chocolates as you enter the party.

If you receive chocolates as a hostess gifts, it's ok to open the box immediately
for everyone to share, or you can keep the little goodies all for yourself. When in doubt, ask the giver what they think.

It's also smart to keep a few extra boxes to give as gifts to unexpected
guests. If someone brings a gift you did not expect,
you will have a nicely wrapped box of chocolates to give in return.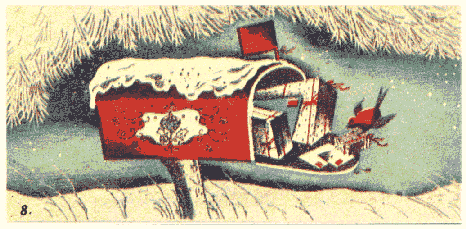 You can ship boxed chocolates or candy to friends and family anywhere in the world! Why stand in line at the post office, when so many companies will ship for you!!
Or give them chocolate all year long with a Chocolate of the Month Club

I like giving gifts that my loved ones can hold,
examine, ponder, and unwrap. When I am giving a flat-paper gift,
such as concert tickets or a gift card, I like to attach the envelope to a box of chocolates.
I then, of course, encourage them to share their gift with the rest of us!
Small boxes of chocolate
or petit-fours would make adorable placecards at your holiday table.
Simply print each guests name on a small piece of paper, and apply the name tag to the box with ribbon or double-stick tape.
Place the delicate gift box at the center of each place setting, a perfect favor for your Christmas dinner party.
~or~
You could send each guest home with a small box of chocolates as a party favor.
Chocolate
Perfection
---
The Utmost in Luxury.This extraordinary gift will leave your recipient speechless. Four drawers of pure chocolate extravagance all encased in a stunning decorated box make for a divine experience that will elate all your senses. It is the utmost in luxury and will hold you captivated with every bite. The Shimmer begs you to bask in the opulence of 60 brilliant creations by our four master chocolatiers who have travelled the world to bring you the very best of fine chocolate. Once you have thoroughly relished each piece the handcrafted mahogany case will remain a lasting memento of an unforgettable zChocolat encounter. Be prepared magical things happen when one receives such an unexpected blissful experience!
Mahogany 4-Drawer Chocolate Box (60 pieces)

Storing Chocolate
Chocolate is very sensitive to temperature and humidity. Ideal storage temperatures are between 15 and 17 °C (59 to 63 °F), with a humidity of less than 50%. Chocolate should be generally stored away from other foods as it can absorb aromas. Ideally, chocolates should be packed or wrapped, and placed in proper storage with the correct humidity and temperature.
Additionally chocolate should be stored in a dark place or protected from light by wrapping paper. Various types of "blooming" effects can occur if chocolate is stored or served improperly. If refrigerated or frozen without containment, chocolate can absorb enough moisture to cause a whitish discoloration, the result of fat or sugar crystals rising to the surface. Moving chocolate from one temperature extreme to another, such as from a refrigerator on a hot day can result in an oily texture. Although it may be visually unappealing, chocolate suffering from bloom is perfectly safe for consumption.


Fudge is always a welcome gift for choco-holics...
if you want to make fudge, learn all the tips and tricks
on my Christmas Recipe page here... Nancy's fudge making tips

Gifts (that won't melt) for the Chocolate Lover in your life!

chocolate facts thanks to: wikipedia and The National Confectioner's Association