Welcome to
Dean & Nancy's Christmas Pages
Everything Christmas since 1996



| Crafts & Home Made Gifts | ~ | Christmas New Orleans Style | ~ | Easy Decorations|
|Gift Ideas for Men| ~ | Christmas Movies | ~ |Festive Web Graphics | ~ |Trees & Ornaments |
|The Reason for the Season | ~ | Poems, Stories, Jokes| ~ |Tropical Island Christmas | ~ | Gifts Made in USA|
|Christmas Music & Sounds | | Live Free Holiday Advice |
| Winter Weddings | ~ | Shopping Sources | ~ |More Christmas Links |
| Christmas Party Games and Gift Exchanges | ~ |Chocolate Gifts | ~ | Holiday Recipes |



Christmas
Poems, Stories, & Jokes


Magazines are the perfect last minute gift - simply print your personalized gift card after you order!
Every year at just this time,
In cold and dark December,
Families around the world
All gather to remember,
With presents and with parties,
With feasting and with fun,
Customs and traditions
for people old and young.
- Helen H. Moore
Print This!

I found this cute Dr. Seuss Poem in a thrift-store book called "Ten tales of Christmas."
The Perfect Present


Good Stories for Great Holidays

26 "Night Before" variations

Michael R. Kasony-O'Malley - Christmas, Slovak, Earth Mother and tales from Ireland

Q: What does a cat on the beach have in common with Christmas?
A: Sandy Claws!

Q: What do you get if Santa goes down the chimney when a fire is lit?
A: Crisp Cringle.

Comedy Bytes! Christmas Funnies


Q: What kind of candle burns longer, a red candle or a green candle?
A: Neither. Candles always burn shorter!
Opossum Sally's December Poetry




Q: What do you get if you deep fry Santa Claus?
A: Crisp Cringle.
Browse the best in Christian Books at FamilyChristian.com.

CHRISTMAS POETRY BY BYRON HERBERT REECE

Q: Why was Santa's little helper depressed?
A: He had low elf esteem.

Declare your love this holiday season - name a real star! - Free shipping.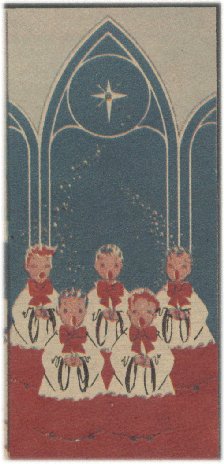 The holly and the ivy,
When they are both full grown,
Of all trees that are in the wood,
The holly bears the crown:
O, the rising of the sun,
And the running of the deer
The playing of the merry organ,
Sweet singing in the choir.
- Christmas Carol

Q: What do you call people who are afraid of Santa Claus?
A: Claustrophobic.

Marvelicious Holidays offers traditional and victorian holiday information, The Reason For The Season, Tribute to Friends, humor and poetry.

How did Christmas start? How does the West celebrate Christmas?


Receive A Guide To Tea, an 88-page book on the history and enjoyment of tea
free with your first Adagio Teas order of $19 or more.

Print & Play Christmas Tree Tic Tac Toe -
Print out a Christmas tree game board and have fun playing off-line. You can also play on-line.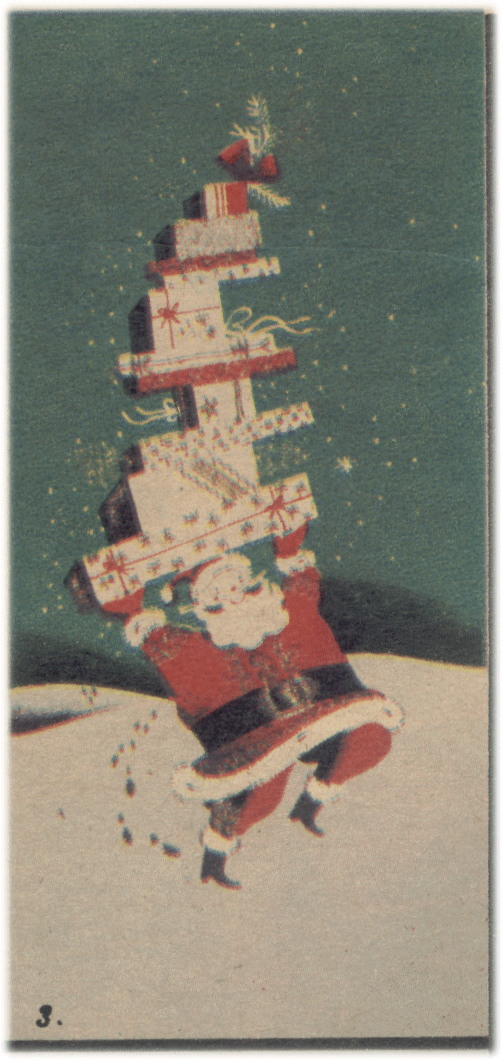 Twas The Month After Christmas

Twas the month after Christmas
and all through the house
Nothing would fit me, not even a blouse.
The cookies I'd nibbled, the eggnog I'd taste.
All the holiday parties had gone to my waist.
When I got on the scales there arose such a number!
When I walked to the store (less a walk than a lumber).

I'd remember the marvelous meals I'd prepared;
The gravies and sauces and beef nicely rared,
The wine and the rum balls, the bread and the cheese
And the way I'd never said, "No thank you, please."
As I dressed myself in my husband's old shirt
And prepared once again to do battle with dirt---
I said to myself, as I only can
"You can't spend a winter disguised as a man!"

So--away with the last of the sour cream dip,
Get rid of the fruit cake, every cracker and chip
Every last bit of food that I like must be banished
Till all the additional ounces have vanished.
I won't have a cookie--not even a lick.
I'll want only to chew on a long celery stick.
I won't have hot biscuits, or corn bread, or pie,
I'll munch on a carrot and quietly cry.

I'm hungry, I'm lonesome, and life is a bore---
But isn't that what January is for?
Unable to giggle, no longer a riot.
Happy New Year to all
and to all a good diet!
Author Unknown
| | | | | |
| --- | --- | --- | --- | --- |
| | | | | |
| A Christmas Treasury of Yuletide Stories and Poems | The Gift of Father Christmas: Stories and Traditions of St. Nicholas | In The Days of The Angels: Stories and Carols for Christmas | Noche Buena: Hispanic American Christmas Stories | Merry Christmas!: Inspiring Quotes, Poems, and Stories to Celebrate the Season |

LOOK FOR
AMERICAN- MADE
PRODUCTS THIS CHRISTMAS!
click on the gifts for some great ideas!

My Pal Ed says:
"The best thing about Christmas is giving gifts.
I love the computer age, because now it's so easy to find, and order, gifts for my loved ones, without having to get up from the computer.
I don't even have to close out my mah jong game!"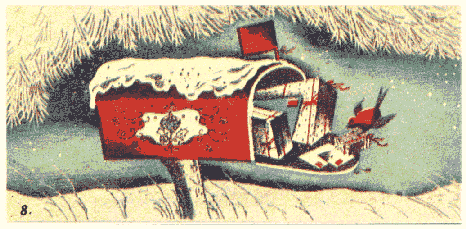 Don't wait in line to mail gifts - Shop Online!



Thanks for visiting my sponsors and my other websites!



Still have holiday questions?
Come ask me in person!
Chat LIVE with Nancy!
Click Here! I love to help!

Thanks for Visiting our "Everythin Christmas" Page!
If you've found this information useful, please consider doing your online shopping here at dumptv.com



Dean & Nancy's Christmas Pages
Table of Contents:
| Christmas Party Games and Gift Exchanges | | Chocolate Gifts | - | American Made Gifts | - | Easy Decorations|
| Festive Web Graphics | - | Poems, Stories, Jokes | - | Gift Ideas for Men | - | Trees & Ornaments |
| Christmas New Orleans Style | - | Holiday Recipes | - | The Reason for the Season | - | Crafts & Home Made Gifts |
| Christmas Links | - | Winter Weddings | - | Shopping Sources |
| Christmas Music & Sounds | - | Tropical Island Christmas| - | Christmas Movies | - | Live Holiday Help & Chat |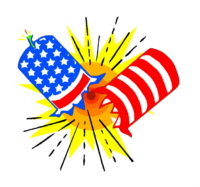 Thanksgiving - Halloween - Easter - Valentines - Mardi Gras - Summer Parties, Luau,
Ice Cream Socials, BBQ, Watermelon, Strawberry Parties - Updated Monthly all Year Long
"Nancy's Holidaze Pages"


classic html by nancym 1996-2011
www.dumptv.com
Host your Web site with PowWeb!
Comments or feedback


Santa's Timeless Disney Treasures Christmas Tabletop Figurine